Was just "window shopping" online for new bedding covers coz our old one, well, looks so old and old (lol) and I saw this website with lots of modern animal print bedding sets. I'm not used to flashy colours but since I wanted to "improve" the looks of our bedroom for such a long time now, I decided to go for a more vibrant and lively bed covers.
Since our window blinds are a shade of purple and lavender plus it's my fave colour, I guess the bed cover above would make it a stunning partner!
I know it's a bit kinky and wild, err, but don't you think it's so beautiful and twisted at the same time? lol. I know I totally love it but I dunno if hubby would feel the same way hahaha..
Gee, if only I'm not sharing the room with a man, I'd definitely go for deep purple and a hint of black and white. I really love being surrounded by shades of violet, makes me feel sexier (lol) and girly.
What do you think? Isn't it lovely? For those who are addicted to anything purple, I bet they'd be rushing home to open their computer and click the buy button.
The bedding set only costs $99.95. The comforter is reversible from purple and black zebra stripe pattern to a matching purple and black leopard print. Cool eh? Plus, you get a leopard print bed skirt, 2 zebra print shams, leopard print flat sheet, leopard print fitted sheet and 2 zebra print pillow cases! It's a great deal really and I would also like to replace our old blinds to that beautiful drapes!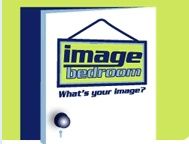 I'd love to get my hands on that really soon so I can start the makeover. Good thing my eye caught the site ImageBedding.com or I'll forever regret it if I already bought something else. Check them out! Who knows, you might find another bedding set you'll fancy buying in the end.
Hits: 106